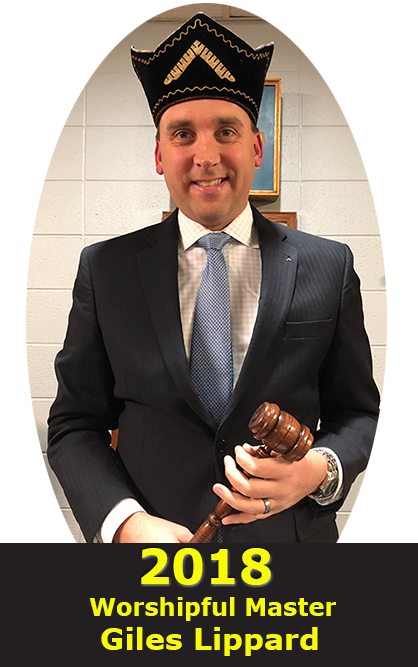 Welcome!
On behalf of Worship Master Giles Lippard, welcome to our site! We hope we can help you learn about Freemasonry and our great fraternity.
For those individuals who wish to learn more about Masonry, please start on the "FAQ" link to receive more information on our fraternity. We believe the more informed you become on Masonry, the sooner you will become one.
What Masonry Is:
Founded on the belief in a Supreme Being and tenets of Brotherly Love, Relief and Truth.  Composed of moral men committed to self-improvement, family values and community involvement.  Supporting representative government, a free society and public education.  Dedicated to perpetual fraternal service.
Masonry is always ready to welcome good men into the Fraternity. It's ready to welcome YOU, if you can answer "yes" to a few questions.
Freemasonry is the oldest and largest Fraternity in the world. Its members included Kings, Presidents, Prime Ministers, Statesmen, Generals, Admirals, Supreme Court Chief Justices, corporate CEO's, opera stars, movie stars, and just maybe, your next door neighbor.
The first step to becoming a Mason is to download our petition and drop it by our Lodge.